Unofficial Monsters' Ball for April 8, 2011
Note: I'm not going to list any kind of editor's choice or a lowest voted because as Gabe said, "it would be a shame to tarnish Videogum's anniversary with something so callow and divisive as to play favorites while also singling out individuals for shame." I will, however, list the top five and the caption winner.
 Top Five
1.       Morley Zhi 130
Posted in: What Will The Inevitable, Lame, And Obvious Twist Be In The Upcoming Will Smith/Jaden Smith M. Night Shyamalan Movie?
2.       Polythene Pam  84
"IT'S FOR MY JOB, MOM"
Posted in: Fruit Gushers Review
3.       Polythene Pam 82
Katherine Heigl
Posted in: BREAKING FART NEWS: Blind Item
4.       Dusky Panther 81
"I'd rather not." -Women
Posted in: These Are Your Boyfriends: The Men From The "Dear Woman" Video
5.       the hammer is my penis 80
Please Hamma, don't hurt 'em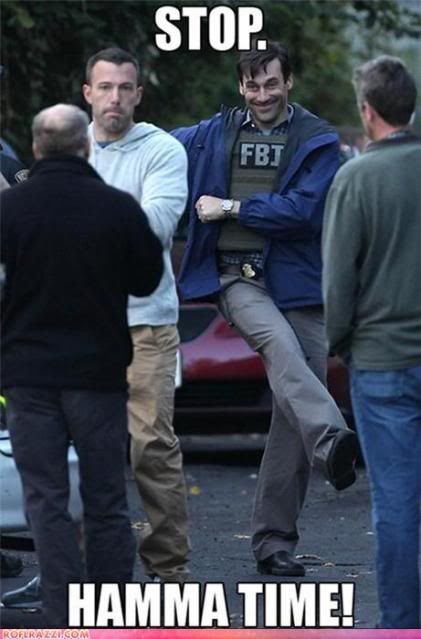 Posted in: Sorry, Ladies, But Jon Hamm Is A Big Old Goof
Caption Winner:
the narrator 103
"I immediately need to come up with a way to not blame this on her weight." – Chmerkovskiy
Posted in: The Videogum Why Don't YOU Caption It? Contest: Kirstie Alley Falling On Dancing With The Stars